We all love our pets, which can make it very hard to say "no" when they beg us for a tiny bit of our food. Some of us struggle to resist those cute and alluring eyes and eventually give in, assuming that only a small amount will not do any harm. This might not be entirely true though – there are some toxic foods for pets you really should be aware of.
Some foods are completely out of bounds and should always be avoided. Otherwise, what is supposed to be a love gesture can turn into a serious health hazard instead. No matter how hard your best friend beseeches, you must remember that you are looking out for their health!
Here is a list of 7 of the most toxic foods for pets that are usually found in every household!
Chocolate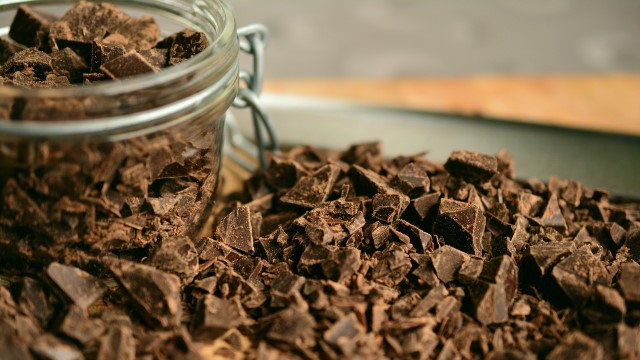 This is probably one of the most widely known toxic foods for pets. The darker the chocolate, the higher the percentage of cocoa, which is what makes this sweet delight poisonous. A white chocolate bar is actually less harmful than a culinary chocolate bar, because it has less cocoa – white chocolate is mainly butter!
Cocoa beans contain two compounds that are toxic for pets: theobromine and caffeine. Theobromine is absorbed and metabolised much slower in the pet's gastrointestinal tract than it is in humans… And that is why even a small amount can be toxic for our buddies. Caffeine is chemically similar to theobromine, and since pets are more sensitive to it, its stimulant effect is much higher.
The correlation here is simple – the bitter the chocolate, the higher the amount of theobromine and therefore the more dangerous it is.
Side effects:
Vomiting
Dehydration
Severe agitation
Abdominal pain
Irregular heart rhythm
Elevated body temperature
Muscle tremors
Seizures
Death
Xylitol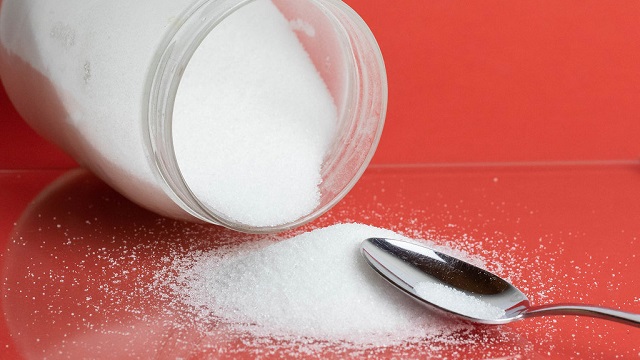 The sweetener that is not so sweet for our fellow companions. Xylitol can be found in a variety of everyday products and edibles, with sugar-free gum and baked goods being the most well known ones. You can also find it in medications, like cough drops or antacids, vitamins and oral health products like toothpaste and mouthwash.
The toxicity is due to a profound decrease in the level of the blood sugar. Even small amounts can be surprisingly harmful, so keep it far away from your pet. Be aware that some companies list xylitol as an ingredient while others instead list "sugar alcohols", which may include xylitol.
Side effects:
Lethargy
Vomiting
Liver failure
Loss of coordination
Collapsing
Seizures
Death
Grapes, raisins and sultanas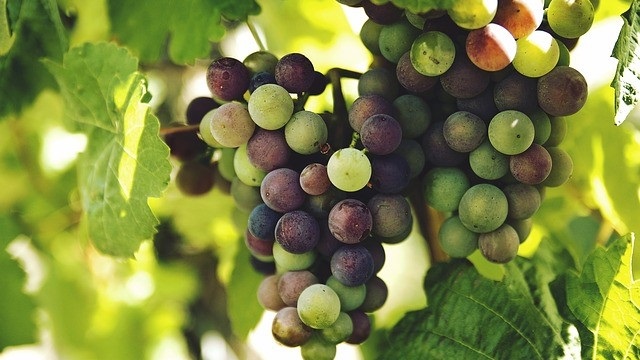 The reason why grapes are poisonous to dogs and a potential hazard to cats remains a bit of a mystery. However, we are now sure that a chemical compound in this fruit is responsible for a fast and catastrophic kidney damage and consequent kidney failure.
The effect grapes have on the body is remarkably variable – some dogs experience serious trouble only by eating a couple of berries, while others only have symptoms if they delight themselves with a feast of grapes! Because the mechanism underlying the toxicity is unknown and the intensity of the side effects so unexpected, the best you can do is to avoid both fresh and dried grapes (raisins and sultanas).
Other side effects (besides kidney failure):
Vomiting
Dehydration
Diarrhea
Lethargy
Onions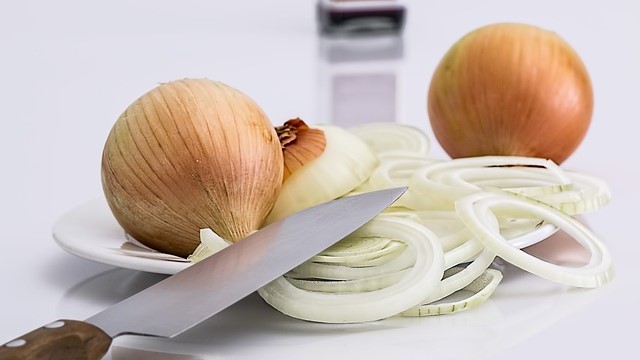 Whether dehydrated, raw or cooked, onions are always poisonous for pets. In fact, other herbs from the Allium family like garlic and leek might be dangerous too, depending on the amount eaten. Unlike onion, garlic and leek have some beneficial properties and can be included in the pet's diet after proper veterinary counselling.
The side effects can arise readily after ingestion or they might take a few days to be exhibited… Making it harder to identify the source of the problem. The toxicity is due to the breakdown of the red blood cells (hemolysis), which among other things are responsible for carrying oxygen. Consequently, as cells break down, the amount of oxygen in the bloodstream decreases… Leading to anemia, loss of blood pressure, weakness, panting and collapse.
Onion can be fatal to cats and dogs if immediate veterinary care is not sought. Special care has to be taken with Japanese dog breeds like the Shiba and Akita Inu, since they are more sensitive to these toxins.
Side effects:
Generalized weakness
Death
Fruit cores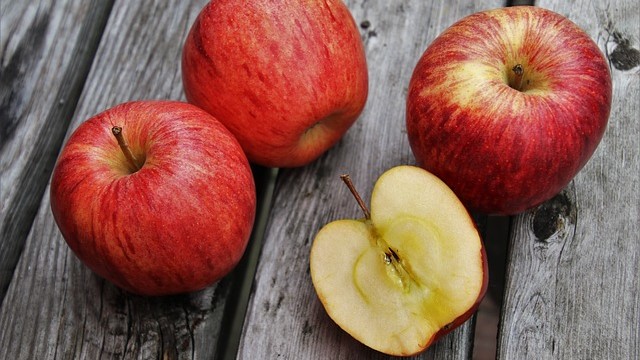 Apple and cherry seeds contain cyanide, which is poisonous to both humans and pets. Because our pets are smaller, it takes them fewer seeds to reach toxic levels. The fruits themselves are not harmful, so as long as you remove the core, there is no big deal in sharing them with your buddy.
Peaches and avocados have larger and harder pits, which makes them difficult to chew. Cats and small-breed dogs will probably not be interested in eating those due to their size. On the other hand, larger dogs can easily grab these pits and tend to enjoy playing with them, increasing the risk of accidental swallowings. If that happens, there is a chance the seed gets lodged in their intestines, causing an obstruction and requiring immediate surgery.
Side effects:
Dizziness
Hyperventilation
Shortness of breath
Seizures
Collapsing
Coma
Nuts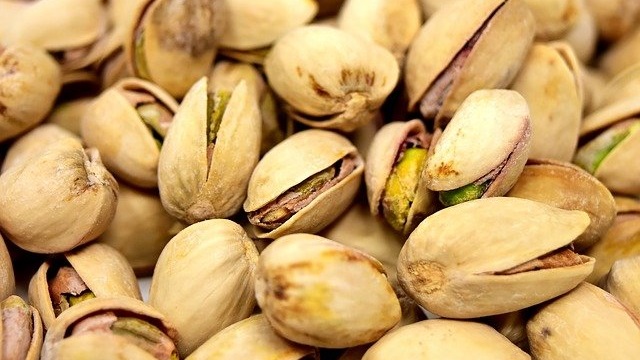 Walnuts, pistachios, pecans and macadamia nuts are toxic for pets, but fortunately enough not life threatening. Peanuts are actually safe if given in small amounts, which is why peanut butter is usually listed as a pet-friendly ingredient! However, almost all nuts are high in fat, increasing the risk of obesity – one of the century's most common diseases in both human beings and pets – and pancreatitis.
Besides, be aware that the salt in seasoned nuts can be even more harmful than the nut itself and may lead to urinary issues. The truth is, it is better to play it safe and avoid nuts altogether. The good thing is that our buddies do not need these foods to assure a balanced and healthy diet!
Other side effects:
Avocado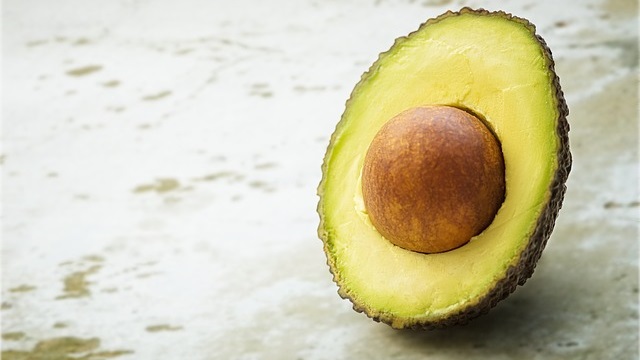 This fruit has been a source of debate for decades. Veterinary toxicology experts from both ASPCA and Pet Poison Helpline agree that, while persin – the "avocado toxin" – poses a significant threat to birds, rabbits, guinea pigs, and certain large animals, like cows, goats, and horses… The risk to cats and dogs is quite lower. Even if the toxicity is not very high, we strongly suggest you steer clear of avocados. Especially their leaves, as it is likely they will lead to some degree of gastrointestinal upset. It is simply not worth taking the risk of your buddy suffering from tummy issues.
Other side effects:
Conclusion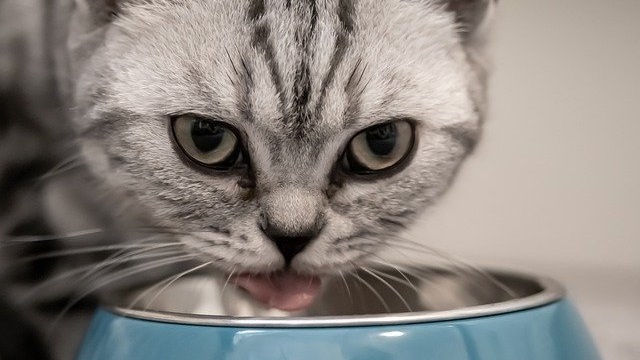 You are now acquainted with 7 of the most toxic foods for pets, and have all the means to keep your dog or cat safe. Nevertheless we all know that accidents may happen, so in case you need help, feel free to get in touch with our vet team! We will also be glad to guide you if you're unsure if a specific food is safe to be included in your pet's diet, and how to do it. 
---
There sure are a lot of dogs, and they're all so different… How much exercise does a dog need? Let's find out!
Comments