We all love our dogs, which can make it very hard to say "no" when they ask us for a bite of our food. Although sometimes we may be unable to resist those puppy eyes and just give in, there are some toxic foods for dogs you really should be aware of! Otherwise, what is supposed to be a love gesture can turn into a really dangerous situation. No matter how hard they beg, you must remember – you're looking out for their health!
---
Chocolate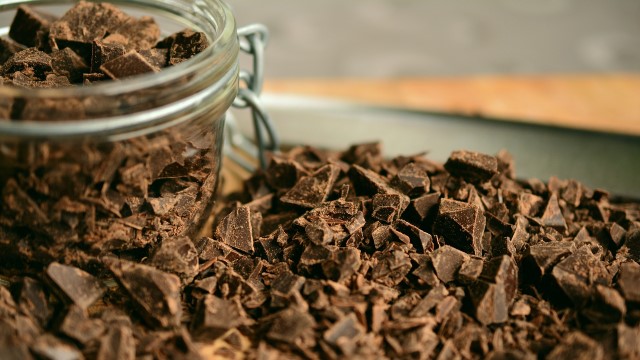 Chocolate contains theobromine, a toxic substance for dogs. The darker the chocolate, the bigger the percentage of this element and therefore the more dangerous it is for our furry friends. This is probably one of the most commonly known toxic foods for dogs. ?
? Consequences
Vomiting
Dehydration
Abdominal pains
Severe agitation
Muscle tremors
Irregular heart rhythm
Elevated body temperature
Seizures
Death
---
Candies and Gums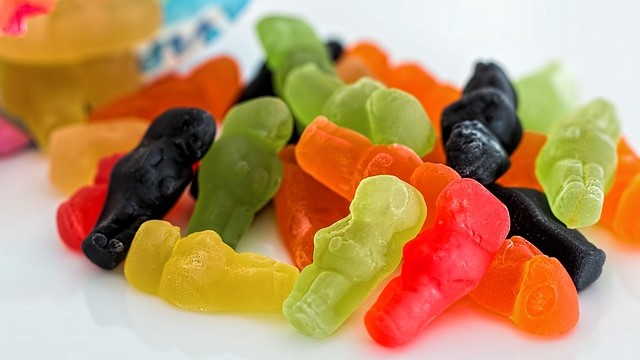 Many sugar-free products, such as gums and candies, contain xylitol, which is a sugar alcohol used as a sweetener. It is also very dangerous to dogs! As you may have deducted, alcohol itself is very toxic – we didn't need to include this one on our list, did we?
? Consequences
Vomiting
Liver failure
Lethargy
Loss of coordination
Collapsing
Seizures
Death
---
Grapes, Raisins and Sultanas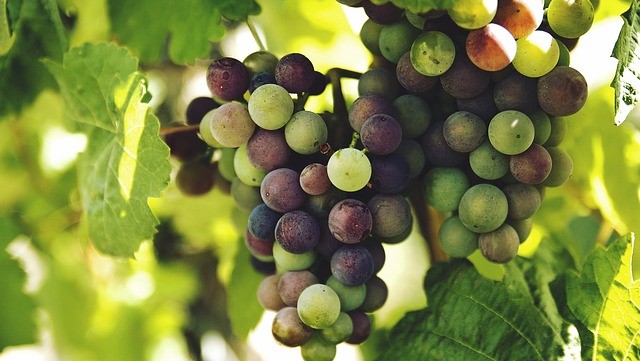 Grapes and their dried products can provoke renal failure to dogs (among other possible repercussions), so it's best not to expose our furry friends to them. What substances make that happen? That's still unknown, but you should definitely exclude grapes from your dog's diet!
? Consequences
Vomiting
Dehydration
Kidney failure
Diarrhea
Lethargy
---
Onions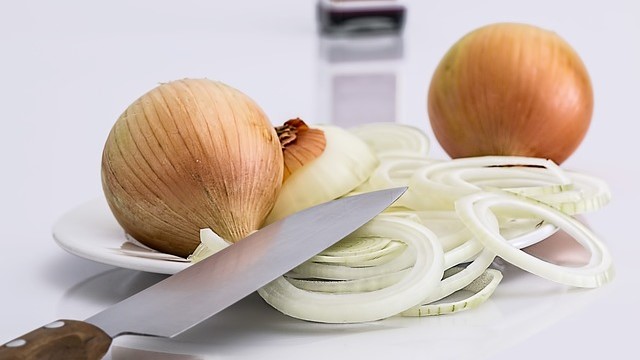 All forms of onion are toxic to dogs (dehydrated, raw or cooked). Onion poison may have a delayed onset and signs of toxicity may only appear after several days, making it harder to identify the cause. In the most drastic cases, vets reccomend a blood transfusion. Finally, don't forget that chips usually contain onion, therefore you should also avoid them!
? Consequences
General weakening
Lack of energy
---
Garlic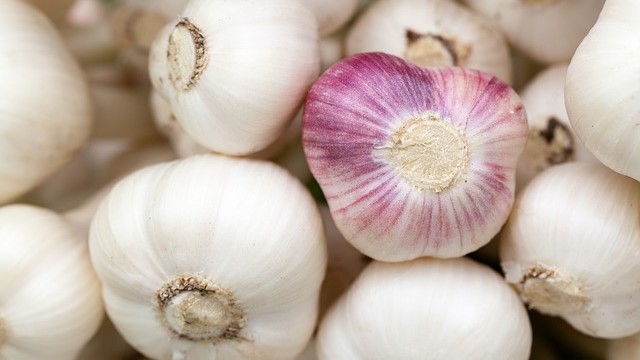 Considering that onions are one of the most toxic foods for dogs, logically garlics will be toxic too, as they belong to the same family. The stronger the garlic, the stronger the effects. The symptoms are easily detectable: orange/red urine. Blood transfusions may also be required, in order to heal your furry friend.
? Consequences
General weakening
Lack of energy
---
Milk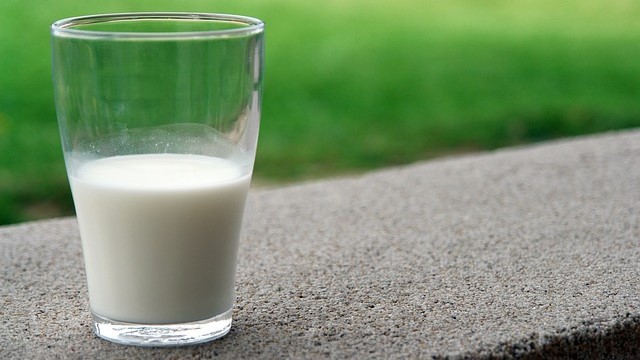 Yeah we know, puppies drink milk from their mothers right after they're born! However, just like humans (including moi), dogs can also suffer from lactose intolerance.
? Consequences
Vomiting
Diarrhea
Gastrointestinal problems
---
Cheese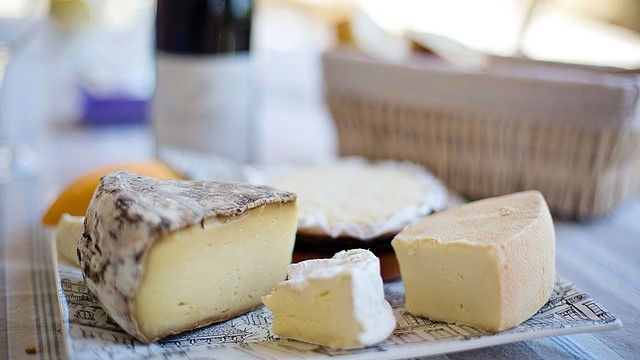 "Sorry boy, no grilled cheese pot for you!" Their stomach will thank you later, though. As is the case with milk, dogs don't have the necessary enzymes to break cheese down. This may also apply to other dairy products. ?
? Consequences
---
Apple (core)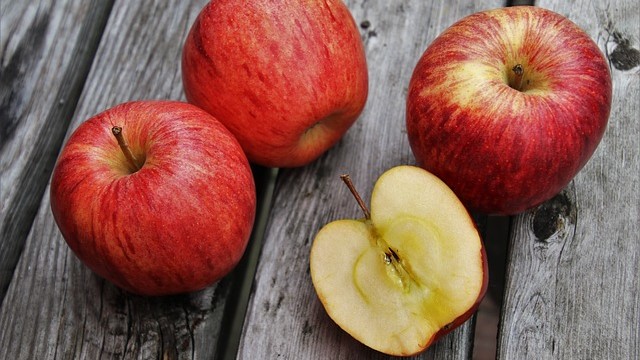 Apple cores are not healthy for humans, and they are one of the most toxic foods for dogs! Pay special attention to cores – this also applies to other fruits (like peaches and apricots) – because dogs may not reject them if they find them on the floor. The substance that makes apple cores toxic? Cyanide. ?
? Consequences
Dizziness
Shortness of breath
Seizures
Collapsing
Hyperventilation
Coma
---
Bacon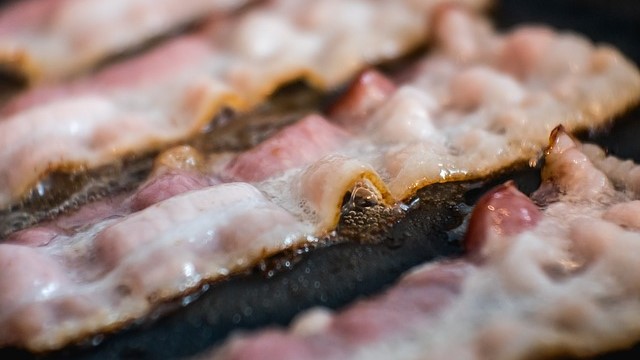 Like other types of food which are rich in fat, bacon can result in pancreatitis. The main consequence of this disease is an inflamed pancreas and, therefore, your dog's digestion may suffer negative effects.
? Consequences
Digestive problems
Lack of nutrient absorption
---
Finally, did you know that dogs sometimes eat grass to help their digestive flow? If you notice your buddy is doing this too often, please pay attention to what they've been eating. Looking for something tasty, healthy and inexpensive? Check out our homemade dog treats! ?
Comments