It's a worldwide tradition to welcome the new year with a list of doable (and sometimes not so doable…) resolutions, intended to chase healthier and happier moments. A healthier lifestyle is usually at the top of the list! Obesity continues to be the most common disease among our fellow pets, so we're starting the year by sharing some exercise tips for pets.
2020 was quite a year, full of struggles and challenges. In fact, the great majority of people are probably relieved it's finished! Most of us are now facing the world with a new perspective… But regardless of whether 2020 was a good or bad year for you, the new year is a great time to set new goals. And why not start with a new pet exercise routine?
Tic Toc… It's time for another walk!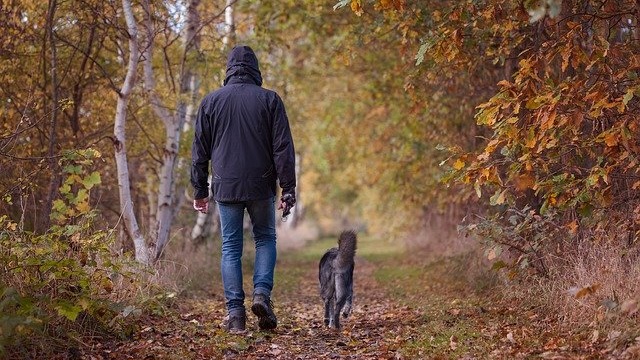 It may seem boring, another walk around the block. Well, put your laziness aside and choose a different route or park! This is not only the healthiest and safest activity you can do with a senior or overweight dog, but also a great idea for a fearful indoor cat. You just have to choose the right harness and commit to the leash training process and it will be alright.
Let's dance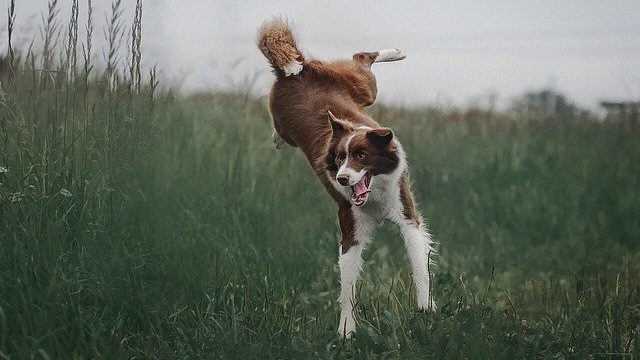 I bet you and your pet have some hidden moves. And let's be real, is there a better way to embrace the new year?
I can only imagine dancing with a well-behaved dog… But feel free to try it out with an unruly puppy or a cautious cat. Turn on the music box and follow the beat while having your pooch running between your legs and performing tricks! Both of you will get an aerobic workout, develop greater stamina, better balance and improve muscle tone and flexibility.
Jogging and hiking, for the more resilient
Not all dogs, and definitely not all people, are cut out to be joggers or hikers. You can either go for a slow jog or a brisk hike, but never forget to start gradually. It is important to make sure your dog is fit for the task – do not forget that running and hard hikes are demanding and not beneficial for already stressed joints!
For the debut run, warm up by actively walking for 5 minutes, then jog for 15 minutes and cool down for another 5 to 10 minutes. For a brisk hike and depending on how challenging the track is, set the time clock for a 30 to 40 minutes journey.
Time to play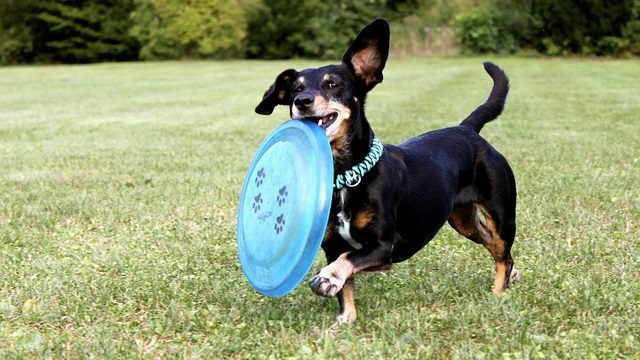 Whether you like to frisbee or fetch, keeping your dog moving is the main purpose. These activities are especially useful if you cannot engage in intense ventures but your pooch still needs to use up all their batteries. If you need extra motivation, join a frisbee team or gather a playing group. Having more people working together for the same goal makes it easier to achieve.
Luckily, playing is also the best way to keep any cat busy and entertained while burning that extra tuna fillet that happened to have been left unattended on the counter. The best routine is to have short and vigorous play sessions, about 10 minutes each, at least 5 to 6 times a day. Feather toys, soap bubbles, cat wheels or toilet paper roll toys, all are perfect for the job. Be creative and bold – diversity does the trick!
Exercise on wheels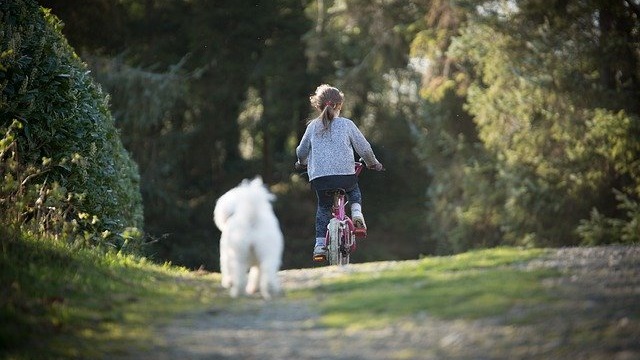 Let's keep rolling out our exercise tips for pets – quite literally indeed! Rollerblading, cycling or skating, it is only a matter of having good equipment, physical ability and an adventurous spirit. Safety and special training are major requirements when it comes to these activities – the goal here is to have your dog run right next to you without pulling on the leash. Not so feasible with a cat, but you can always take them for a nice ride in a cat backpack. At least they will enjoy the moment and have plenty of mental stimulation.
Build your own catio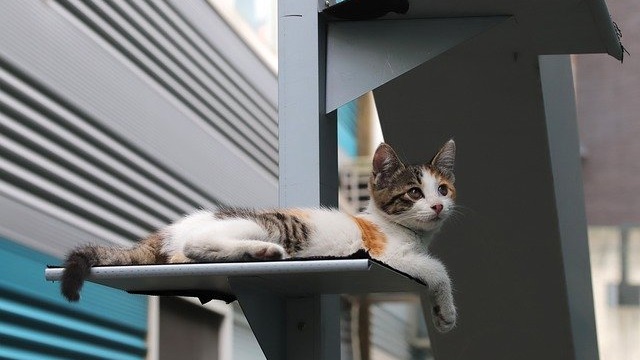 If you have space and are somewhat handy, this is something you will definitely want to do as a cat parent. Creating an enclosed and stimulating outdoor environment will give your cat a taste of the world beyond their window. It will not only enable the tiny little tiger to be active and experience the seasons, but will also ensure safety and peace of mind. 
Other health tips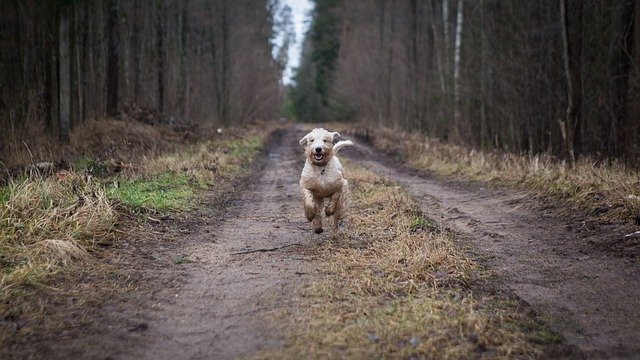 The health package doesn't only bring exercise tips for pets though! Here are a few more things you could try working on this year:
Getting an even healthier diet for your pet – whether it is homemade or commercial, aim for high quality, well-balanced, nutritious and reliable ingredients. Seek some guidance with the Findster Care vet team to make sure your feeding plan is suited;
Enriching your pet's environment with new toys – different shapes, sizes and textures are highly stimulating;
Teaching a new trick every month using positive reinforcement – by the end of the year, you can reach up to twelve new behaviors! Isn't that great? You will have fun, bond, and fight lazy brains;
Enrolling in regular veterinary check-ups to prevent diseases from happening and to detect any health problems early on;
Putting safety first in all your new year's resolutions;
Breathing in and breathing out – if you are relaxed and stress free, your best friend will be as well!
---
Here's the answer for something you may have wondered about: is it beneficial to use coconut oil for dogs and cats? Find out the pros and cons!
Comments