When Chris and Lindsey Wagner adopted Lucy, a 16lb Beagle they found as a stray, they were certainly prepared to spend some time educating her. What they didn't know was how far her curiosity would take her… The pair quickly realised they had an escape artist in their hands! They decided to get Findster Duo in order to keep an extra eye on Lucy – a decision they wouldn't regret!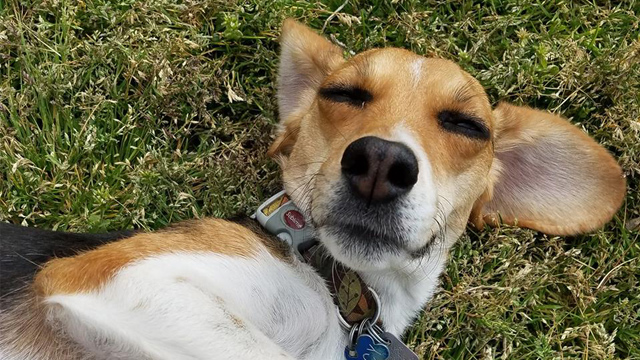 ---
Escaping a moving RV
The couple was inflating their RV's tires around Hooper, Colorado when Lucy decided to go for a walk on her own – "probably chasing one of the plentiful rabbits in the area", describes Chris. She jumped out the RV's window when no one was looking and was on her merry way. In the meantime, Chris and Linda took off and drove around three miles without noticing they were missing a pup… When Lucy's GPS pet tracker, Findster Duo, alerted them she was no longer in range!
After turning around and heading back to the campground, she reconnected to the Findster Duo App. Chris followed her position on the map, which led him right to the bush Lucy was hiding under. "Abracadabra!", she could've said! ?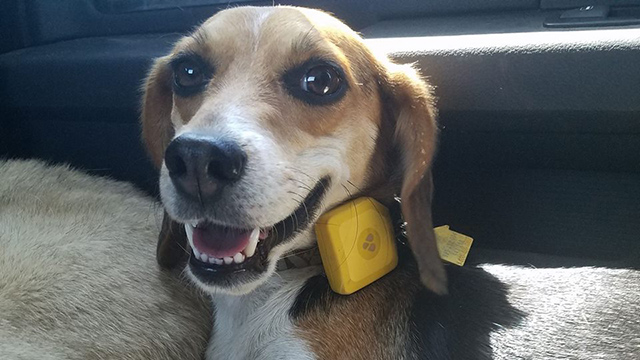 Not only were Chris and Linda relieved for having found her safe and sound, they were also thankful for avoiding another prolonged chase! We weren't kidding when we described Lucy as a proven escape artist – her previous escape lasted for two days and even made the front page of the local paper in Kingsport, Tennessee! ?
---
Lucy's first escape
At the time, Chris and Lindsey were traveling through the Tri-Cities when they stopped to let Lucy and her big sister Ruth out to use the bathroom. Lucy was frightened by a charter bus and ran off, never looking back!
The Wagners searched for around three hours and were then forced to continue with their travels. They posted to their social media accounts and notified the local animal shelters, and the community rallied to help! Two days later, the couple was notified that Lucy had been sighted near the place she ran off. They began their five hour journey back to the Tri-Cities, to help with the search… And fortunately were eventually able to find poor Lucy, who had been roaming the woods for two days!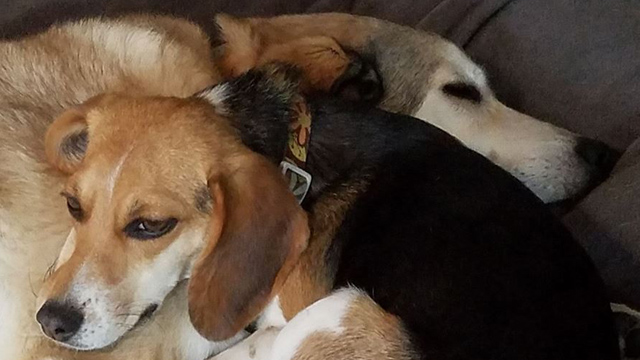 The couple (correctly) predicted there was a high possibility she'd repeat the trick and decided to get a GPS pet tracker shortly after, choosing Findster Duo after considering their options… And their decision has already paid off in spades! ♠️
---
We love to hear stories with a happy ending, like this one – they always warm our hearts! Have you been through a similar experience with your furry friend? Did you follow the essential steps on how to find a lost dog? Share your own story in the comments below! ?
Comments